Biohazard Cleanup
Bio-hazard cleanup requires both discretion and adherence to safety guidelines. Praise Cleaning Services LLC has safely and efficiently provided effective biohazard cleaning services throughout our many years of serving the community. If you are dealing with a biohazard in your home or commercial building, you already have enough to worry about - allow Praise Cleaning Services LLC to handle the cleanup.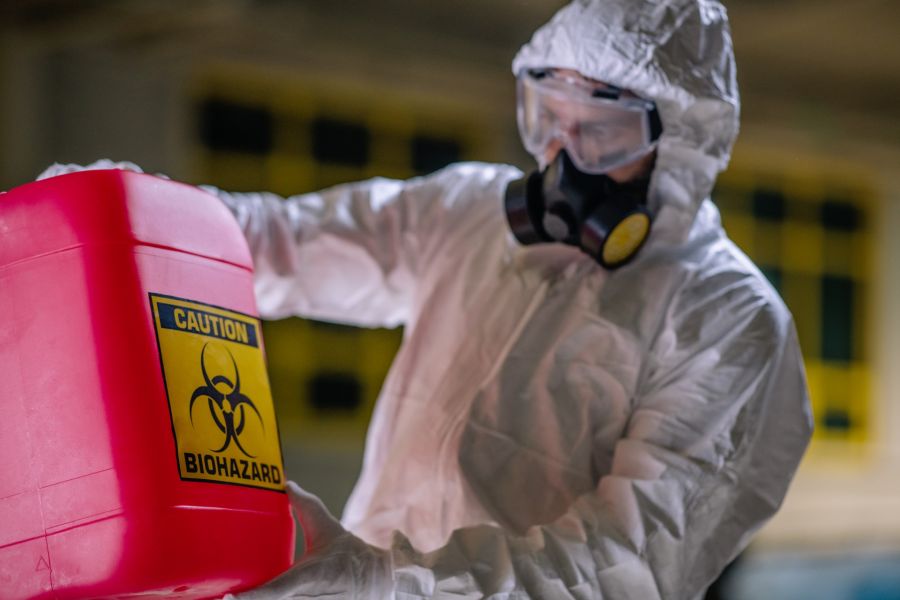 ---
24/7 Emergency Service
---
Experienced Bio-Hazard Cleanup Crews
Dealing with a bio-hazard can be extremely dangerous. Whether from a viral outbreak or an injury that has left blood stains, let the professionals at Praise Cleaning Services LLC handle the cleanup. Since our emergence in the restoration industry, we have provided superior quality biohazard cleaning services throughout the community at competitive prices.
Call (503) 455-4985 and have one competent team handle the entire bio-cleanup process, starting by containing the affected areas to avoid cross-contamination, then removing biohazardous items safely, followed by disposal of hazardous bio-waste following CDC and IICRC recommendations. Once complete, all surfaces will be sanitized. Call Praise Cleaning Services LLC to get started on your bio-hazard cleanup as soon as possible.
Superior Bio-Hazard Cleanup Services
Praise Cleaning Services LLC can take care of just about any type of bio-hazard you are dealing with, from accident scenes to sanitizing after a viral outbreak has occurred. With strict adherence to CDC and IICRC practices and guidelines, the crew at Praise Cleaning Services LLC cleans areas affected by biohazards, including:
Unattended Decomposition
Viral Outbreaks
Bacterial Infections
Infectious Diseases
Forensic Investigation Chemical Cleaning
Industrial and Home Accidents
Homicide and Suicide Cleaning
Trauma Scene Cleaning
Crime Scene Cleaning
Hoarding Cleanup
Animal Remains and Waste Disposal
And anything else you need, give us a call for inquiries!
Call Praise Cleaning Services LLC for Your Bio-Hazard Cleanup
Through many years of experience, the team at Praise Cleaning Services LLC has gained the knowledge to take charge with bio-hazard cleanups. The well-trained pros know exactly how to properly deal with any issue you have. All of our employees go through extensive training and are certified to complete bio-hazard cleanups in a safe manner. We follow strict protocols to ensure that the job gets completed while minimizing risk of contamination. Give us a call at (503) 455-4985 to schedule your bio-hazard cleanup today.
---
Call for Fast FREE Quote
---