Upholstery Cleaning in Happy Valley, OR
Praise Cleaning Services is proud to provide upholstery cleaning and furniture cleaning in Happy Valley Oregon. Regular upholstery cleaning will improve the air quality and beauty of your home or office. You deserve clean, stain free and odor free upholstery! Especially when it comes at a price Happy Valley residents can afford.
Happy Valley OR residents and businesses know that removing dust after it blows in through ducts and windows from upholstery is cumbersome! While dust and dirt collects on the surface of a table, it becomes embedded in your upholstery. It isn't as easy to see, but it makes your upholstered furniture look dull and old.
When this dust combines with pet dander, food particles, dirt and pollen, the result is an abrasive grit that damages your Happy Valley upholstery. Praise Cleaning Services can remove your Happy Valley upholstery cleaning headache and leave your rooms fresh and clean.
Praise Cleaning Services recommends cleaning your upholstery at least once each year, 2-4 times a year if you have children, pets, do a lot of cooking, frequently use a fireplace or wood stove, or smoke in your home or business.
When it comes to fast, thorough upholstery cleaners in Happy Valley OR, no one beats Praise Cleaning Services's trained experienced technicians and professional friendly upholstery cleaning service in Happy Valley, OR.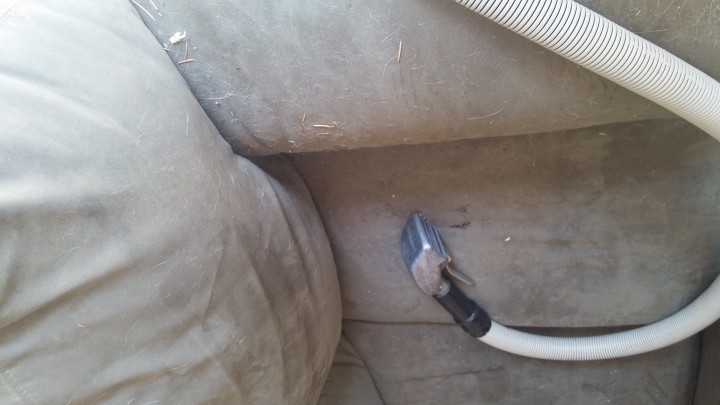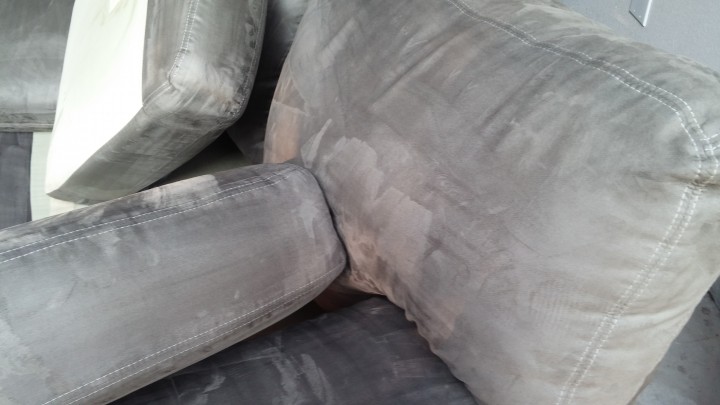 ---
WHAT CUSTOMERS ARE SAYING:
"Did I mention they did all of the above with a great attitude as well? We utilize their service for our two business as well as our home. I would recommend to anyone and everyone."
Darrin Hamblin in Happy Valley, OR
---
"Awesome, Reasonable, and Goes Above And Beyond!

Praise Cleaning Services is excellent! I have known the owner for the last four years, Uzor, and he's been my regular carpet cleaning guy for my home and business in that time. He does an impeccable job and I'm very happy. I always refer him to friends and tell them that he is my life long cleaning guy! He's just great. He really tries to get your carpets as clean as possible, letting you know if a spot is just too dirty or can't be fixed, and goes above and beyond to do everything for you! And the best part are his prices: they are so competitive! If you need your carpets cleaned, look him up!"
Puja K. in Happy Valley, OR
---
"The cleaner from Praise Cleaning Services did a good job! Personally, I liked him a lot. He was here for a long time to get the job done, and his price was good. We had him over to do a post construction cleaning. We had remodeled our entire upstairs, and he came and cleaned it all. He did everything from scraping, cleaning sticky windows, vacuuming, mopping floors, and more. The work was excellent. I can't say much more than that they were great."
Kerry Edwards in Happy Valley, OR
---
"The BEST carpet cleaner I have had in the 6 years I have lived in Portland. Uzor could not have done a better job! He called ahead to confirm, provided a very fair estimate and took great care with all of my carpeting, rugs and upholstery. I have had my carpeting cleaned once a year for 6 years and he got out stains that no-one else has been able to remove! I was about the get new carpeting and thought I would try one more cleaning service. Uzor just prolonged the life of my carpeting and saved me thousands of dollars! I will not use anyone else ever!"
Megan B. in Happy Valley, OR
---
Call for FREE Upholstery Cleaning Quote
---
Upholstery Cleaning available in the following Happy Valley, OR zip codes: